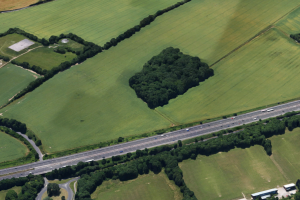 Middle Copse is a small area of woodland that can be booked for outdoor activities such as wide games and campfires
Facilities:
6 acres of woodland
Campfire Circle & fire-lighting area
Water Tap

Tap Key provided with gate key
Stop-cock key available on request (the stopcock can be reached with long arms)
How to book
John Scadden (with Alan Foster as cover) looks after the bookings and holds the key for Middle Copse. You can contact him by email or complete the form on this page.
Email: Login to view email address
Anyone without a BWDS login can use the from below to contact John.
The key will need to be collected from Brighton Hill – address to be provided on confirmation.
Recently, the District has had to have a tree felled, as it had died from nails being hammered into it and it had also been attacked by axes. Please ensure that youngsters are supervised when they are in the copse.
Book Middle Copse